Share

Ancient Wisdom for Modern Times
Redesigning your life for extraordinary outcomes in unusual times

Visionary Leadership groups now meeting in the East Bay and Santa Cruz

This year - 2011 is all about new beginnings, new pathways, new directions and new opportunities. This group is working with Alignment, Synchronicity, Synergy and Service. Here is an opportunity to gather with other conscious, co-creative and forward thinking change makers and innovative individuals.
"At this juncture, the evolution of our species requires one thing and one thing only; conscious, wholehearted participation.

The purpose of the spiritual life and the meaning of enlightenment can no longer be merely about the transcendence of the world, because at the beginning of the third millennium, we are ALL desperately needed to BE HERE."

~ KRW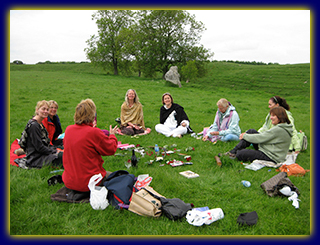 Join a Visionary Leadership group to...
◊ Ignite the Indigo Generation of Peacemakers & Change makers
◊
Discover the Tao of Leadership
◊
Create TEAMWORK, CO-CREATION & SACRED PARTNERSHIPS
◊ DISCOVER the MEDICINE you carry for the COMMUNITY
◊ Find out how your unique cultural heritage empowers your gifts and purpose in the world
◊ and for Initiation, Ceremony, Purpose, Ritual, Remembering, Meditation, Sanctuary, Ancestral Healing, Divine Blueprint, Intention, Sacred Artistry & Sound
"When you know who you are and how your essential gifts and talents contribute to the community at large you become a natural leader of love and inspiration in this world."

~ KRW